Joint EURLs/NRLs Workshop | 18–20 October 2023 in Stuttgart (Fellbach)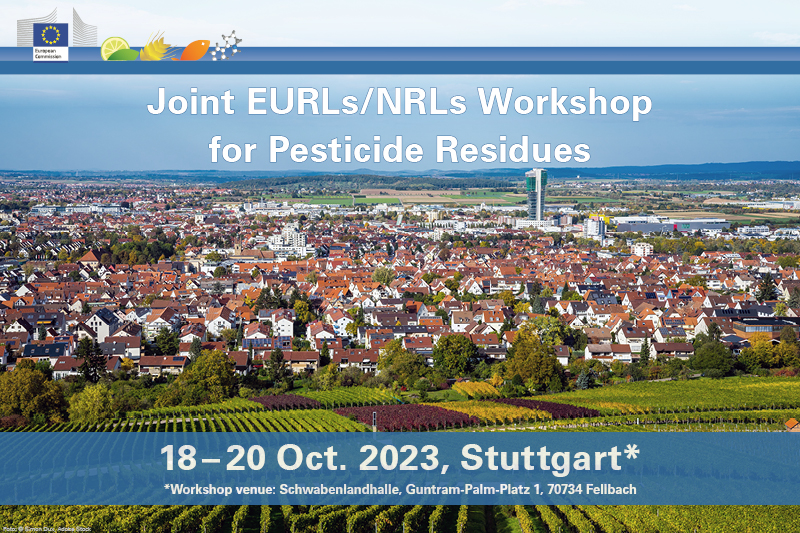 The workshop will take place in the Schwabenlandhalle in Fellbach, where the CVUA Stuttgart is located.
Preliminary Synoptic Schedule

Registration
Participants are devided into two groups: NRL-REPs (Reimbursement-Eligible Participants from EU-NRLs) and Non-REPs.
Please note, the registration has been closed on 23 June 2023.
Last modified 28-08-2023, 19:20:58
Published 10-02-2023, 21:43:49
Top of Page