Joint EURL/NRL Workshop 2015
The 5th joint EURL/NRL-Workshop was held in
Stuttgart, Germany from the 30 September till 2 October 2015.
This Workshop was organised by the EURL-SRM in collaboration with the EURL-FV, -CF and -AO.
It took place in "Haus der Wirtschaft" in the center of Stuttgart.
News!!
The presentations are now availabe: Link
Programm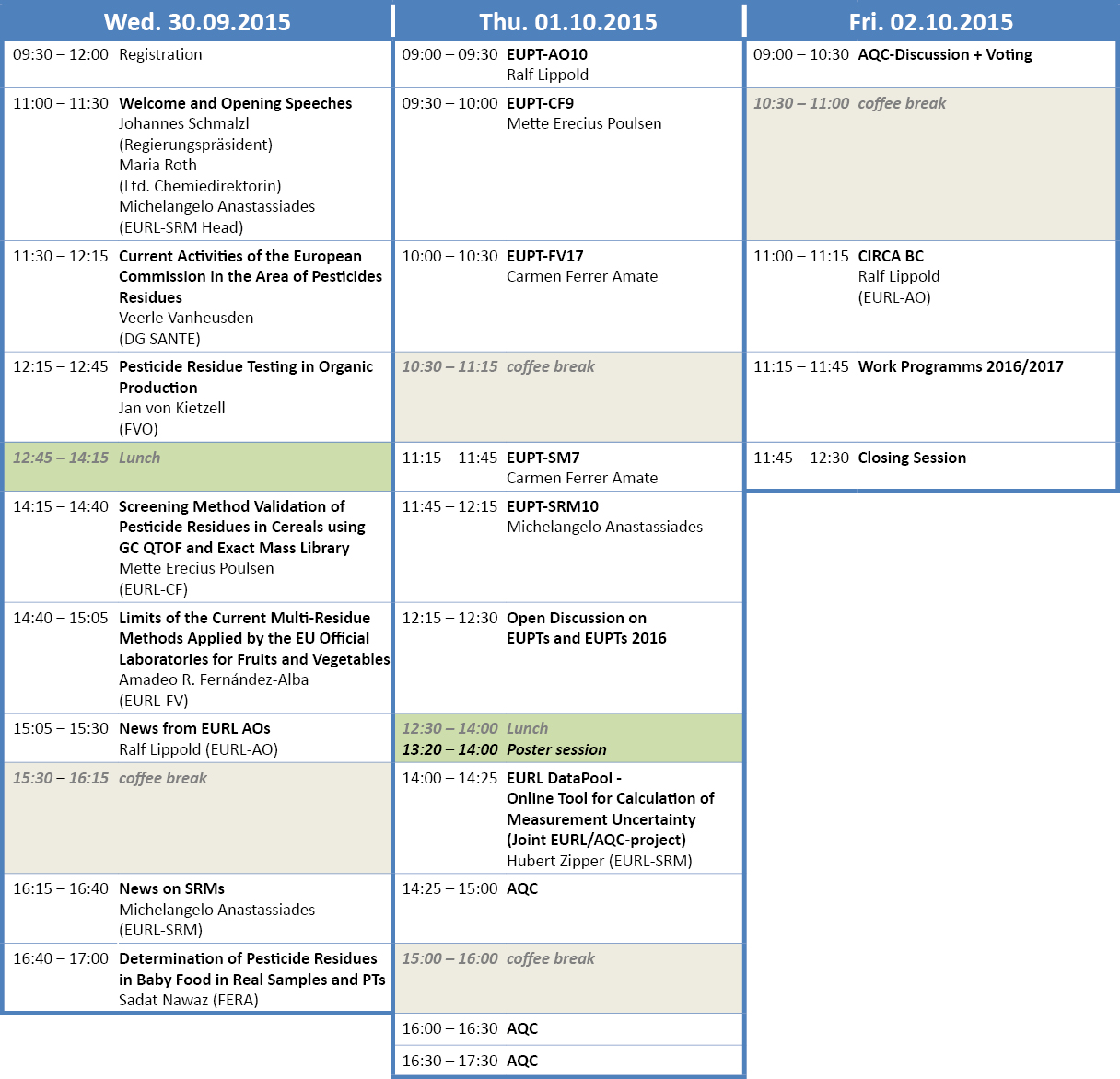 If you have any questions or comments, please don't hesitate to contact us (eurl-srm@cvuas.bwl.de).

Your EURL-SRM, -FV, -CF and -AO Teams
Published 26-10-2015, 12:39:33
Top of Page