Joint EURLs/NRLs Workshop | 18–20 October 2023 in Stuttgart (Fellbach)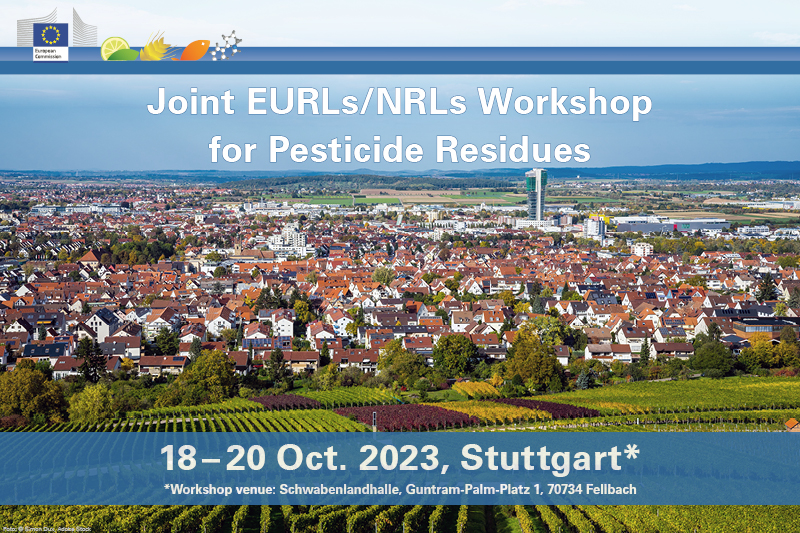 The workshop will take place in the Schwabenlandhalle in Fellbach, where the CVUA Stuttgart is located.
Guntram-Palm-Platz 1, 70734 Fellbach, Germany (on google map)
Using this booklet you can find out how to get to the workshop venue from Airport Stuttgart or Stuttgart main station, detailed descriptions about your way from the restaurants in the evening of Wednesday or Thursday to hotels booked by the organiser, as well as all important addresses and their QR codes.
(Click hier to download the programm in pdf in A4. You can find it also in the inside of the badge.)
Social Program
Wednesday: Guided citytour to Waiblingen or the Stuttgart Museum of Viniculture
Thursday: Workshop Dinner in the Großer Kursaal Bad Cannstatt
-----------------------------------------------
Registration (closed on 23 June 2023)
Participants are devided into two groups: NRL-REPs (Reimbursement-Eligible Participants from EU-NRLs) and Non-REPs.
Registration as NRL-REP: Please use this link NRL-REPs-Registration from 25 May till 16 June
Registration as Non-REP: Please use this link Non-REPs-Registration from 26 May till 23 June
Last modified 07-11-2023, 10:51:02
Published 10-02-2023, 21:43:49
Top of Page