The EURL-CF Group has moved to new facilities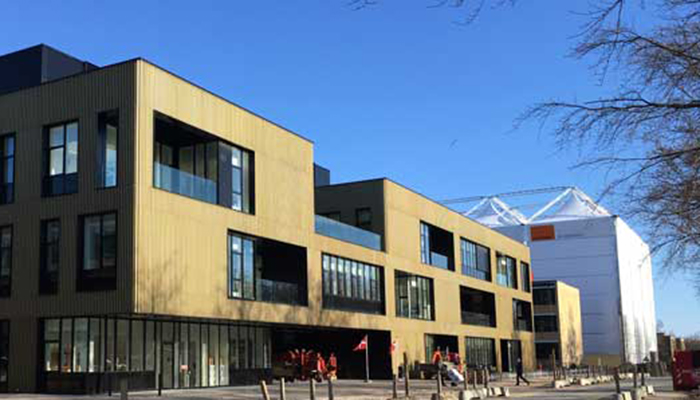 Photo by Lotte Krull, DTU
The National Food Institute, and with it the Chemical Food Analysis Research Group, has moved to the campus of DTU, Technical University of Denmark, in Lyngby.
Tuesday, 18 April was the first working day at Lyngby campus for many of the 650 employees from the National Institute of Aquatic Resources, the National Food Institute and the National Veterinary Institute, who are now moving closer together. The three departments will occupy DTU's largest building complex of currently 42,000 m2.
The buildings now house a significant part of the university's life science and bioengineering activities and provide the framework for a unique academic environment. The buildings house laboratories, offices, conference rooms, teaching facilities, and canteen and café areas.
Life science and bioengineering is an area seeing strong growth in Denmark. The industry is estimated to have total annual exports of DKK 107 billion, and today accounts for 17 per cent of the total Danish exports. It is a field in which DTU will increasingly operate. That is one of the reasons, why the DTU is bringing together the experts and expanding its facilities, so that the university also in future can deliver world-class research.
Edited by Suzanne Rindom
Published 11-05-2017, 15:38:03
Top of Page