EURL AO Workshop and Training Day 2012
The EURL for Pesticides Residues in Food of Animal Origin and Commodities with High Fat Content (EURL AO) has performed its Workshop and Training Day 2012.
The Workshop took place in Freiburg on 09./10. October 2012. On 10./11. October there was a special training for interested NRLs. The number of participants for this training was limited to eight participants, only. The focus on the training was on LC-MS/MS analysis of pesticides in food of animal origin.
The invitation letter and registration form is available here (restricted area).
Main topics of the workshop were:
Exchange of information from the Commission
Results and discussion of EUPT AO 07
Concept for EUPT AO 08
Analytical procedures for determination of analytes of EUPT AO 07 by selected NRLs
EU multiannual coordinated control programme
Comparison of three different MRM Methods for Analysing Pesticide Residues in Eggs and Milk by EURL AO
(LC)/MS/(MS)-based methods for determination of pesticides residues in products of animal origin
Pesticide residues in feeding stuff for laying hens - Analytical method and results
Regulation 396/2005 Footnotes in Annex I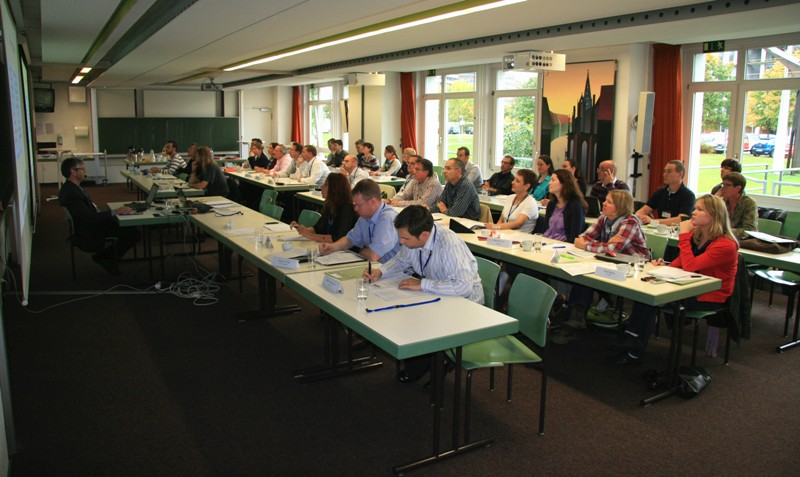 Main focus on the training on 10./11. October was:
Analysis of food of animal origin using QuEChERS based extractions
Analysis of food of animal origin using SweEt (Swedish ethyl acetate method)
LC-MS/MS analysis and evaluation of the extracts
Further information on the workshop and training is available here. Presentations also available at CIRCABC.
last update: 17.10.2012
Published 16-02-2012, 11:29:56
Top of Page