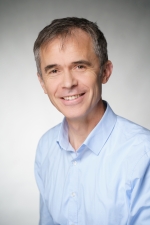 Salutation: Dr.
Surname: Zipper
Name: Hubert
Nationality: German
Profession: food chemist
Education:
Gymnasium in Stuttgart (Germany),
study of food chemistry (University of Stuttgart),
Practical Year and State Examination for Food Chemists at the CVUA Stuttgart,
PhD thesis at the University of Stuttgart (Supervisor Prof. Dr. Brunner),
Institute for Interfacial Engineering (Laboratory of Biochemistry,
"Screening Center: Identification of Novel Enzymes for Industrial Application by Cloning of Metagenomic Soil DNA".
Professional experience:
2003 - 2006 scientific expert at the Pesticide Residue Laboratory of CVUA Stuttgart,
2006 - present: scientific expert at the EURL-SRM Laboratory of CVUA Stuttgart.
Tasks in our lab:
responsibility for GC-MS/MS, GC-ECD,
administration of Pesticides-Online internet platform (http://www.pesticides-online.com) and the EURL DataPool,
processing of pesticide residue data and reporting.
Top of Page